Commercial Flooring Installation
How to Choose Commercial Carpet
Today's Commercial Carpet Installation offers you a wide variety of choices. These choices range in style, fiber composition, and color. You may want broadloom or tile for a corporate office, school, and public space. Whereas a boutique hotel would purchase an area rug. New technology can produce multilevel loop and cut-loop patterns, allowing diamond, bow, pin dot, fleur-de-lis, or other designs.
Commercial Carpet NYC can give personality to a workplace, ranging from formal to bold. In hospitality settings, it can provide directional clues to move people to the registration areas or elevators so the lobby doesn't get crowded. In healthcare settings, carpet can be soothing and emotionally healing. It can quiet a computer lab in schools. In retail, carpet can complement merchandise displays. So as you can see, Commercial Carpet Installation plays an important role in commercial decor.
212 Carpet specializes in Commercial Carpet Installation and because of that, they have many satisfied corporate clients.
For more information, download the CRI Model Specification for Commercial Carpet. (PDF 1.02 MB)
To match the best Commercial Carpet to the proper end-use, you should consider:
Carpet Construction
Dyeing and Color Selection
Size Options
Quality and Performance Requirements
Insulation
Sound Absorption
Cushion
Matching The Carpet To Your Needs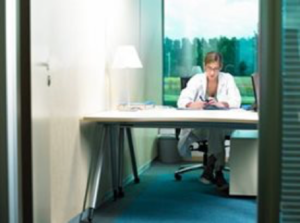 So to choose the best carpet for your needs, first arm yourself with all of the right information because the more you know, the better choices you will make.
Facility Profile: The first step is to clearly define the specific requirements of the facility. Some things to consider include:
Type of facility and the specific area receiving new carpet.
How long the carpet will be used (life cycle).
Types of dirt that may be tracked into the facility.
Is the area remodeled or a new installation?
Will access to the subfloor be required?
Is there modular furniture in the space?
Location Profile: To maximize performance, you first must also determine where the carpet is going to be installed. Not every carpet is suitable in every location.
Below are some location-specific questions to ask:
On a typical day, will there be spills and stains or dirt tracked into the building? If so, what type of spills? Food stains? Coffee or chemical spills?
What will the frequency of spills be? Excessive? Occasional?
What about moisture? Do you need a moisture-permeable or impermeable backing?
Will there be exposure to harsh chemicals, intense sunlight, or atmospheric contaminants (such as nitrous oxides or ozone)?
Will there be lots of foot traffic? Wheelchairs? Supply carts?