Residential Carpet NYC
When looking for Flooring Installation Services, 212Carpet.com has the 9 Best Carpet Services in NYC and Long Island.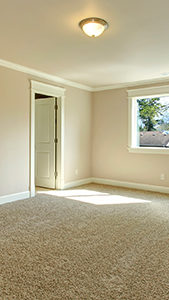 For Residential Carpet NYC, there are various factors to consider. The Residential Carpet Long Island experts at 212Carpet.com can help you find the proper carpeting for your home. Is the carpeting to be installed in a bedroom, living room, or a child's playroom? Style and durability are amongst the top considerations when deciding the type of home carpet. Nearly all carpet is made from synthetic fibers, which are more resistant to stain, yet natural fiber carpets tend to resist crushing from traffic. Textured plush carpets add casual beauty to any room, and it looks great between vacuuming. It is recommended that textured plush carpets be used for busy households. It's a whole-house carpet.
Residential Carpet NYC for Living and Dining Rooms
Saxony carpets have a refined cut-pile surface, luxuriously smooth, and soft finish. They add a distinctive elegance to any room. Saxony carpets show subtle highlights and accents. They are ideal for residential living and dining rooms. Berber Cut-Pile is ideal For a casual or child's room because of its great plush feel of thick-cut pile carpet. It is beautifully crafted, decoratively versatile, and the subtle color flecks help hide soil that may appear between cleanings. 212Carpet.com carries a full line of residential carpeting, including Shaw, Queen, Philadelphia, Mohawk, Aladdin, Durkan, Bigelow, Karastan, Lees, Holytex, Masland, Milliken, Tuftex, Cambridge, Aqua, Blueridge, Wunda Weave, Stanton, Couristan, and Coronet.
We have completed many Residential Carpet NYC Installation jobs in the New York metro area. All of our Residential Carpet Installation jobs are backed by licensed, certified residential carpet installers, in addition to providing full insurance for installation. When seeking residential carpeting in the New York metro area, Manhattan, Queens, Brooklyn, Bronx, including Long Island, Nassau County, Suffolk County, and Westchester, be sure to give us a call so you can get our 110% price match guarantee. We guarantee you won't find prices lower than ours.
Contact the New York carpet repair experts at 212Carpet.com if you need a flooring repair service for your home or business.