Commercial Carpet NYC
When looking for Flooring Installation Services, 212Carpet.com has the 9 Best Carpet Services in NYC and Long Island.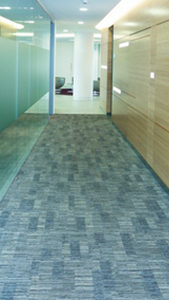 When looking for New York Commercial Carpet, there are many factors in deciding the type of carpeting your business needs. You must consider the amount of traffic the carpeting will endure. 212Carpet.com carries resilient as well as stain-resistant carpets. This is a huge benefit for our commercial clients.
Whether the business is an office, hotel/motel, apartment complex, restaurant, education, or medical facility, 212Carpet.com has the Commercial Carpet New York which will add beauty, versatility, and style to any business.
We have guidelines to best help you decide on the type of commercial carpeting you will need. Our cut/loop and commercial loop carpets blend well with any decor, look great between vacuuming, and the durable long-wearing surface pile is engineered for high traffic areas.
212Carpet.com carries a full line of Commercial Carpet Flooring, including:
Shaw, Queen, Philadelphia, Mohawk, Aladdin, Durkan, Bigelow, Karastan, Lees, Hollytex, Mannington, Masland, Milliken, Patcraft, Cambridge, Aqua, Blue Ridge, J&J Invision.
We have completed many commercial carpet installation jobs in the New York metro area. All our commercial carpet installation jobs are backed by licensed, certified commercial carpet installers. We provide full insurance for our installation jobs. If you are seeking commercial carpeting in Manhattan, NYC, Brooklyn, Long Island, the Bronx, Westchester, Nassau County, Suffolk County, be sure to give us a call so you can get our 110% price match guarantee.
Our price match guarantee ensures that no matter where you shop, or where you search for commercial carpet prices in New York, you won't find prices lower than ours.
Contact the New York carpet repair experts at 212Carpet.com if you need a flooring repair service for your home or business.