Videos - Flooring Installation NYC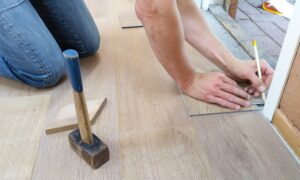 We have several videos showing different aspects of Flooring Installation in NYC.
If you are looking for a commercial flooring solution for your New York business, you must ensure that it is practical and aesthetically pleasing. It is always a good idea to meet with a commercial flooring company to get advice on which type of flooring is most suitable for your setting so that you can make an informed decision.
Commercial Flooring Installer
Commercial flooring needs to be hard-wearing and durable.
These areas will inevitably receive high foot traffic and potentially wheeled traffic too. Beyond this, requirements may vary depending on the type of environment.
Contact us for more information. We're always ready to answer your questions about Flooring Installation NYC videos.