Linoleum NYC
When looking for Flooring Installation Services, 212Carpet.com has the 9 Best Carpet Services in NYC and Long Island.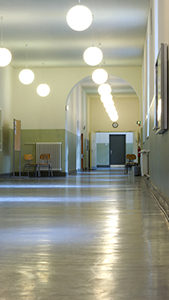 For your New York linoleum flooring needs, 212Carpet.com carries a full line of linoleum products.  We have a full line of linoleum flooring that looks like tile flooring, inlaid wood medallion designs, and mirror natural hand-scraped products.
We carry many linoleum brands such as Forbo, Amtico, Mirra Estrie, Mannington, Tarkett, Domco, and Armstrong. Contact us to find out more about the linoleum brands represent.
Due to its durability, Linoleum is a popular high-traffic area flooring product. It does not show scratches or scuffs like other flooring products; it's very resilient. Linoleum flooring also does not produce static electricity. It is waterproof, does not quickly burn, making this a suitable flooring for kitchens. Linoleum is a natural product manufactured from linseed oil, rosin, and cork powder.
We provide New York City commercial carpet installation, Manhattan linoleum installation, Queens linoleum installation, Brooklyn linoleum installation, Bronx linoleum installation, Long Island linoleum installation, Nassau County linoleum installation, Suffolk County linoleum installation, Westchester linoleum installation.
Our price match guarantee ensures that no matter where you shop and search for linoleum flooring in NYC, you won't find prices lower than ours.
Contact us for pricing on New York linoleum flooring.
Contact the New York carpet repair experts at 212Carpet.com if you need a flooring repair service for your home or business.