Carpet Repair Services NYC
When looking for Flooring Installation Services, 212Carpet.com has the 9 Best Carpet Services in NYC and Long Island.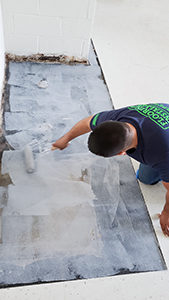 Carpet Flooring Repair Service New York, 212Carpet.com, is known as the New York carpet repair expert. 212 Carpet understands that not all installations come out perfect. Whether you have just had one bedroom carpet installed in your home or had your whole office carpeted, problems do arise.
At 212Carpet.com, we offer flooring repair service for carpeting that has buckled up, which is unraveling, open carpet seams, re-gluing carpet back down to the subfloor, repairing burned carpet, as well as carpet patching.
If your carpet is heavily soiled or stained or was subjected to flood or fire, we offer carpet cleaning and restoration, which will bring the luster back to your carpet. Whatever your case may be, we guarantee we have the solution.
We have completed many carpet installation jobs in the NY metro area. All our carpet installation jobs are backed by certified carpet installers, in addition to providing full insurance for carpet installation jobs. We are also licensed for carpet installation jobs.
NY Metro Carpet Flooring Repair Services
Our experts have completed many NY metro carpet flooring repair jobs, Manhattan carpet flooring repair, Queens carpet flooring repair, Brooklyn carpet flooring repair, Bronx carpet flooring repair, Long Island carpet flooring repair, Nassau County carpet flooring repair, Suffolk County carpet flooring repair, Westchester carpet flooring repair – when looking for New York carpet flooring repair services, be sure to give us a call because you won't find prices lower than ours.
Contact the New York carpet repair experts at 212Carpet.com if you need a flooring repair service for your home or business.