LVT - Laminate Flooring NYC
When looking for Flooring Installation Services, 212Carpet.com has the 9 Best Carpet Services in NYC and Long Island.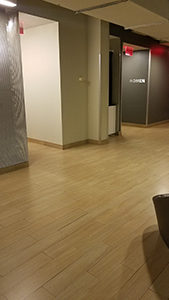 LVT - Laminate Flooring NYC combines natural-looking designs with a tough, durable finish and can be installed in almost any area of the home. Its surface is resistant to scratching, denting, sunlight fading, and cigarette burns. Due to its durability, it has increased in popularity among homeowners. Laminate floors also offer realistic designs and can replicate the characteristics of the popular hand-scraped hardwood floors, natural stone, and inlaid medallions.
At 212Carpet.com, we carry a complete line of laminated flooring products for your laminate floor installation projects. Our line of laminate flooring products looks like tile flooring, inlaid wood, medallion designs for a one-of-a-kind look, products that mirror natural hand-scraped products.
We carry laminate floor brands: Bruce, BHK, Colombia, Dupont, Balterio, Krontex, Tarkett, Mohawk, Shaw, Wilsonart, and Quick-Step. Contact us to inquire about other laminate floor brands.
We provide NYC carpet installation, Manhattan laminate flooring installation, Brooklyn laminated flooring installation, Queens laminated flooring installation, Long Island laminated flooring installation, Nassau County laminated flooring installation, Suffolk County laminated flooring installation, Bronx laminated flooring installation.
We have completed many laminated flooring installation jobs in the NY metro area. Certified laminated flooring installers back all our laminated flooring installation jobs in addition to providing full insurance for laminate flooring installation jobs. We are also licensed for laminated flooring installation jobs. So if you are looking to get laminated flooring installation in Manhattan, Queens, Brooklyn, Bronx, Long Island, Suffolk County, Nassau County, Westchester, give us a call to get our 110% price match guarantee.
Contact us for your New York Laminate Flooring needs.
Contact the New York carpet repair experts at 212Carpet.com if you need a flooring repair service for your home or business.