Hardwood Flooring Installation NYC
When looking for Hardwood Flooring Installation Services, 212 Carpet has the 9 Best Carpet Services in NYC and Long Island.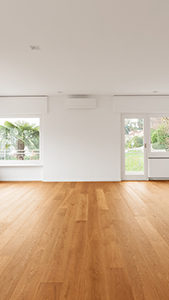 Our New York Wood Flooring experts at 212Carpet.com  have many years of experience with the sales and installation of the many types of wood floors such as hardwood floors, engineered wood floors, and laminate wood floors. They will help you determine the type of flooring best suited for your home, the floor's location and the type of subfloor, and if the room is above or below ground level (grade).
We carry a complete line of wood flooring products for your wood flooring installation projects, such as traditional wood flooring, bamboo wood flooring, and specialty wood flooring.
We carry the wood floor brands such as Bruce, Anderson, BA Mullican, Mirage, Tarkett, Armstrong, Mannington, Mohawk, Shaw, Robbins, and Zickgraf wood floors. Contact us to inquire about other brands we carry.
A little About Hardwood Flooring Installation NYC:
When looking for solid wood floors, domestic and exotic floors include red and white oak, American cherry, hickory, maple, and Brazilian cherry, which are susceptible to humidity/temperate changes and are available in several widths. Solid wood floors of this type should only be installed above grade.
The construction of engineered wood floors makes them less prone to expansion/contraction caused by humidity. Engineered wood floors can be installed on any level within the home over a variety of subfloors.
The hardwood floor collections consisting of the finest exotic hardwoods found worldwide will offer unique and striking appearances not found in North American hardwoods.
The Hardwood Flooring Process
Unfinished wood floors need several days of installation, including staining and finishing, while pre-finished floors are installed and completed the same day. Pre-finished wood floors with factory-applied Scotchgard or Crystal Shield finishes are incredibly durable.
212Carpet.com provides New York wood flooring installation, Manhattan wood flooring installation, Brooklyn wood flooring installation, Queens wood flooring installation, Long Island wood flooring installation, Nassau County wood flooring installation, Suffolk County wood flooring installation, Bronx wood flooring installation, Westchester wood flooring installation.
When looking for wood flooring prices, contact us so you can receive our 110% price match guarantee. When shopping for Wood Flooring New York, you won't find prices lower than ours.
Contact us for your New York wood flooring needs.
Contact the New York carpet repair experts at 212Carpet.com if you need a flooring repair service for your home or business.