Professional Carpet Flooring Installers in Suffolk County
Suffolk County, the easternmost county in New York, is also the largest among the four counties of Long Island and is located towards its eastern end. Nearly 1.5 million people reside within Suffolk County. It is home to numerous businesses and residents. If you are a commercial or residential property owner or manager in Suffolk County looking for an excellent upgrade, we suggest remodeling the flooring to add to the overall feel and look of your space.
Carpet Tiles for Commercial Installation
Commercial carpet installation in Suffolk County can be quick, budgeted, and easy. It produces much less waste and effort than installing something like a broadloom carpet. Design possibility is another major plus point. When you hire our experts, we can work on your schedule, even if that means late nights or off-hours. Carpet tiles also make replacements convenient. Talk to our specialists to learn more about our commercial carpet cleaning, maintenance, and flooring installation packages in Suffolk County.
Carpet Tiles for Residential Installation
Carpet tiles are a popular choice among Suffolk County businesses and homeowners. These are practical, efficient, and affordable. You can install the tiles in sections, making repairs and maintenance simple. There is also, no need to move furniture or disturb your schedule. Talk to our specialists to know about your options. We are an all-around flooring service offering expertise in removal, needs analysis, flooring installation, cleaning, upkeep, and painting services. Customer service is our top priority, you will not be disappointed. Schedule an estimate today.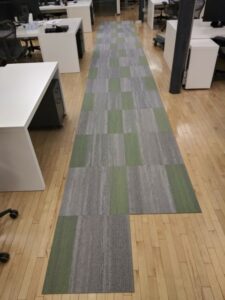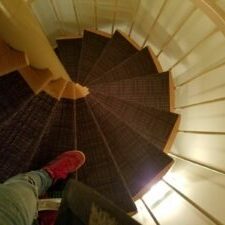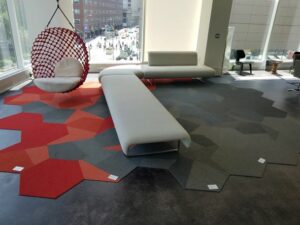 Ready For Your New Carpet Flooring?
Do you work or live in Suffolk County? Are your property floors scratched, dirty, and unsafe? Wish to remodel your space with an innovative and long-lasting flooring solution? Look no further than 212 Carpet for a carpet flooring installation in Suffolk County. No carpeting project is too big or small for us. We have years of experience serving commercial and residential clients in Suffolk County, Nassau County, Queens, NYC, and NJ. Call us at 631-787-6727 to discuss your unique flooring needs.