Carpet Tile Flooring Installers for Your Queens Home & Office
Looking to install a new floor in your home or office? Don't have the time, need, and budget for exotic hardwood or luxurious vinyl? Turn to 212 Carpet for affordable and high-performing flooring solutions. We specialize in installing, cleaning, and maintaining CARPET TILES for both businesses and homeowners. Customers trust us as their go-to residential and commercial flooring installers in Queens. If you are yet to make the decision, schedule a call with us to understand your options.
Carpet tiles, also called carpet squares or modular carpets, are an ideal choice for high-traffic spaces. These are accessible, self-serving flooring options with limitless design and size possibilities.
Basically, these are small, individual carpeting tiles put together to achieve the desired design. While broadloom carpet, hardwood, and vinyl flooring options continue to grow in the Queens area, carpet tiles are not far behind.
Looking to remodel your Queens property? Ready to get new flooring? Consider installing carpet tiles. Here is what makes them so popular:
Easy to install and replace
Muffle noise
Provide comfort
Add vibrancy to a space
Can conceal cable or duct arrangements
A contemporary and stylish choice
Reusable in other areas on the property
Offer a luxurious and sophisticated look
Durable, cost-efficient, easy to maintain
Excellent wear performance
Also available in recyclable materials
Available in different dimensions
An affordable flooring alternative in the long term
If you are short on time and require a sustainable, budgeted, low-maintenance flooring solution, carpet tiles can offer definite benefits.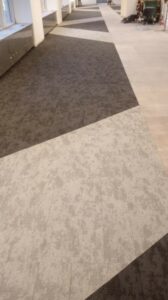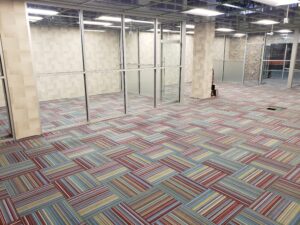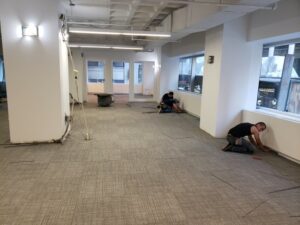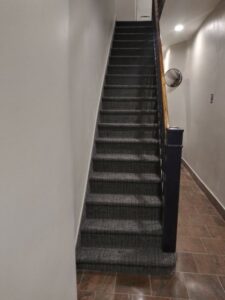 Contact Our Expert Flooring Installers Today
Need a new, affordable, and stylish floor for your Queens property? Concrete, hardwood, or resin may be popular choices. But what's even better is carpet tiles that are reliable and resistant to commercial and residential wear and tear.
In addition, regardless of your location, you can count on us for your residential and commercial flooring needs. We offer carpeting installation and maintenance tailored to individual preferences. Get in touch with our specialists today for an accurate estimate or more information.